What would happen if you blended two ounces of vodka with six parts of ginger beer and a squeeze of lime, and poured the simple mixture into a copper mug over ice? If you're calling it a 'Minsk Martini,' you are undoubtedly out of touch; it's a Moscow Mule.
In 1941, Smirnoff vodka and Morgan's ginger beer combined to formulate what would later be dubbed The Moscow Mule. The Mule is dying. You, the spirits sector, are killing it.
You have consumed the name, and replicated lookalike copper mugs. For the most part, new imaginative ingredients have not been exploited, and the key players have failed to carve out unique branding positions. The Mule's essence; much like the ubiquitous, over-used Mason jar, only remains for lack of inspired invention.
The brew is 75 years old, and frankly it's lost its luster amidst a sea of sameness. The original, now tedious copper mug is predominantly filled with the original tired recipe, and the venerable drink is done for; by default.
The adventure has become a generic under-examined experience. Where is the exclusive new branding? Why isn't the mug repositioned, re-shaped and claimed? Must Moscow endure, or is it time for a geographical facelift? Don't they have mules in Sardinia, Odessa, Sarajevo, Zagreb, Vienna, Latvia or Croatia?
Yes, it's authentic ginger beer that provides a refreshing piquancy to the mix, but mixologists, even "bartenders," must transcend with pomegranates, peaches, rosemary sprigs, cucumber, Tuscan grapes, or some alternative original composition. The spirits sector is happy to follow the flaccid end of trend.
Their tired commentary:
– "Too established to change."
– "We're effortlessly using a stock mug next to our vodka, with the Moscow Mule moniker."
– "Everyone is happy and it's costly to tailor a new narrative and custom mug to our product."
So the brand owners, marketers, distributors, on-premise management, and retailers say – "leave it bray."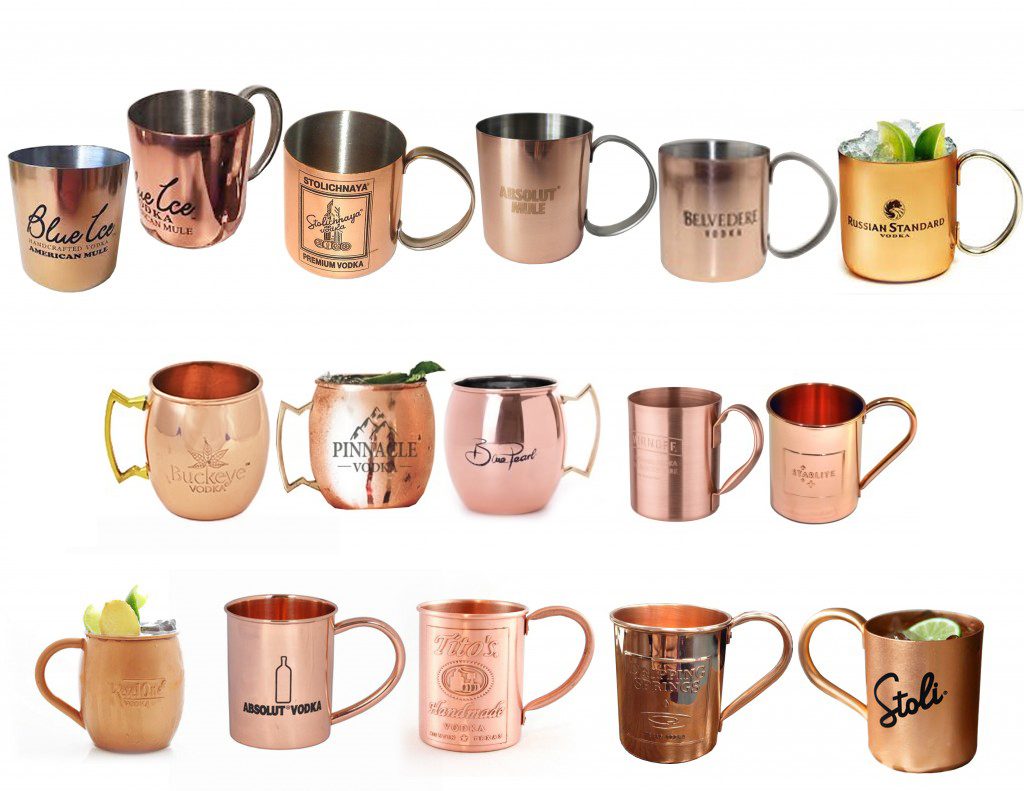 Nonsense! Why not influence your brand ambassadors, revive the recipe, and inject fun fresh design thinking into some atypical drinking vessels.
Risk doing something outrageous or at least a bit original. Pique the consumer experience and stimulate the conversation for this worn out copper clone.
Here's a smidge of mug shots by IBC Shell, and I can't wait to see your ideas!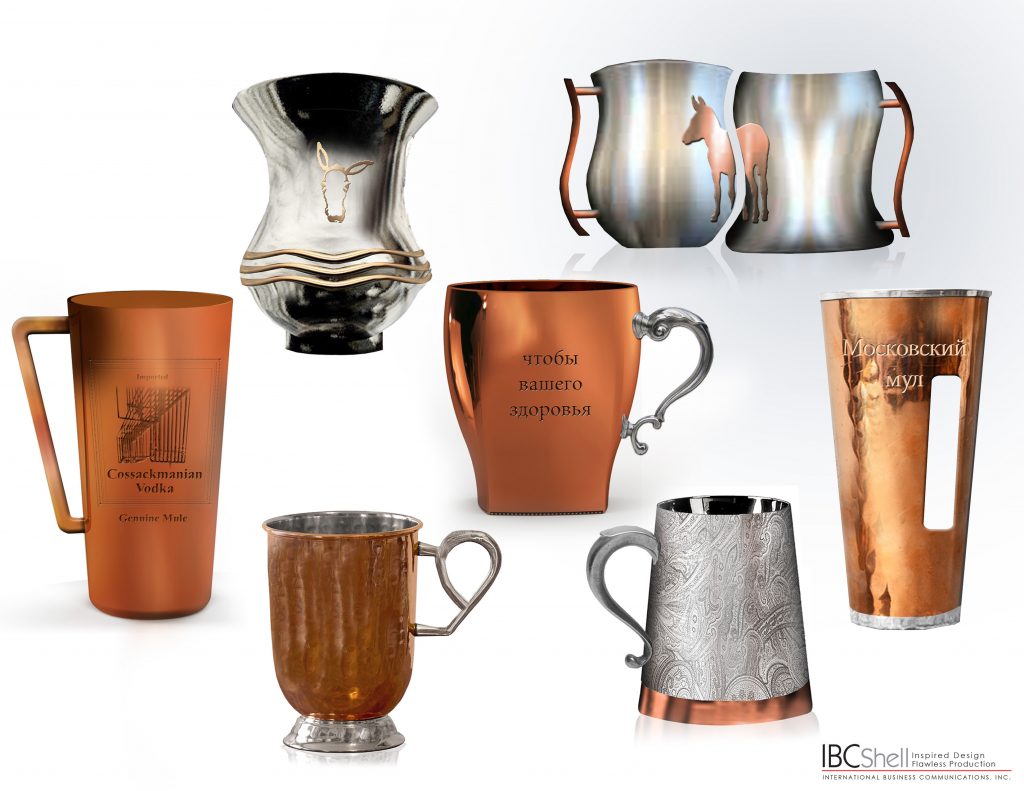 The cocktail culture is in full play. When are our sophisticated palates going to request more?
Eastern Europe aside, we don't see the exact look and shape automobile year after year. Our clothing styles, textures and colors change seasonally and yearly. Likewise, our food selections and variations continuously morph. 80% of our product lines are drenched in SKUs because we salivate for new inspiriting stuff.
And we want more of that lovable Mule because it's dumb, and cute, and uncomplicated.
We can contrast that against the challenges and complexity of our daily lives; the humdrum is so easy and convenient, especially when your immediate thoughts are focused on that compelling creature on the nearby stool who has captured your mind, body and libido.
As you know, Mules love to walk the edge; so let's re-invigorate this lovable creature, and travel with it to new experiences.